ZIG was born in Bavaria in Germany.
After ZIG graduated as an architect and engineer from the TUD - Technical University in Darmstadt, he worked in different architectural offices and projects between Frankfurt and Hamburg.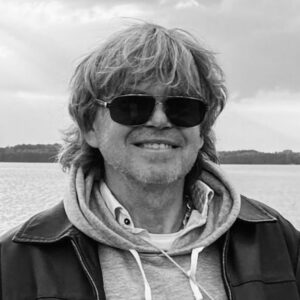 In 1996 ZIG went to Eastern Germany to work on projects for the reconstruction and developement of Dresden.
Since 2005 ZIG worked between art & space - in developing a single tiny one-space houses and creating different artproducts & artprojects for companies and institutions.
In 2012 ZIG founded his own gallery in the Barockviertel in Dresden. During this time in many encounters with art lovers, artists and gallery owners, he was encouraged to make and deepen his own art.
Since 2018 ZIG lives and works in Leipzig.
"Many years ago I discovered a long-missing oil painting of my grandfather in an antique shop, which sparked a love for architecture and a love for art."